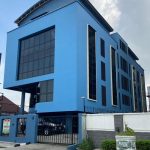 Demola Adetola & Co. (DAC) is a premier firm of Chartered Estate Surveyors and Valuers – an independent Real Estate Consultancy firm with head office in Lagos Island and branches spread across the country. We are a corporate member of the Nigerian Institution of Estate Surveyors and Valuers (NIESV) and recognized by the Estate Surveyors and Valuers Registration Board of Nigeria (ESVARBON). We are also member of Royal Institution of Chartered Surveyors (RICS-UK) and International Facility Management Association (IFMA).
Established and incorporated by the Corporate Affairs Commission (CAC) in 1992, we have grown to become a multi-skilled firm with extensive knowledge in numerous areas of real estate practice.
OUR MISSION
To assist our patrons in their real estate transactions, making it easy and worry-free by utilizing prudent planning, real estate expertise, professional ethics, and strong negotiating skills.
OUR VISION
To be a leading innovative and well-focused firm of Chartered Estate Surveyors and Valuers providing top notch quality services to its clientele using motivated and first-class professional staff with strong ethical standards.
OUR CORPORATE VALUES
Devotion
Accountability
Consistency
Transparency